In partnership with

A safe space to explore IP&C
The Infection Control Game is an active learning tool developed by leading NHS infection control practitioners. It offers an exciting hands-on approach to learning about infection prevention and control. Interacting with a simulated ward encourages players to make real world connections with the importance of minimising infection. The game challenges teams to reflect on how they manage infection and promotes teamwork and discussion to improve players confidence in managing on outbreak.
The game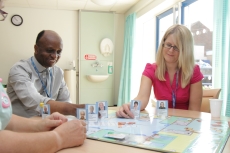 The board game format is a fun, interactive and engaging team activity that is accessible to all members of staff. The infection control game challenges individuals and teams to reflect on how they manage infection prevention and control. The game requires no special equipment and sessions can be tailored to suit the time available.
Description
The Infection Control Game is based in a virtual ward and recreates the complexities of a norovirus outbreak. The video presentation simulates a day on the Burton Ward, where players must work together to spot the signs of an outbreak and stop it from happening. If they fail, they must manage the consequences of ward closure. As gameplay develops, the video presents challenges which players must manage within the board game.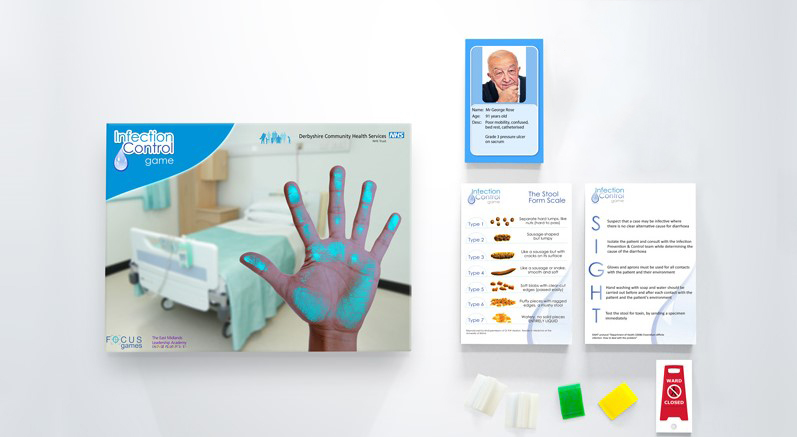 Players will learn about:
Warning signs of infection
Infection prevention methods
Managing an outbreak
Importance of timely communication
Multi-disciplinary collaboration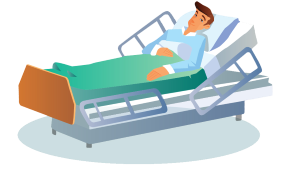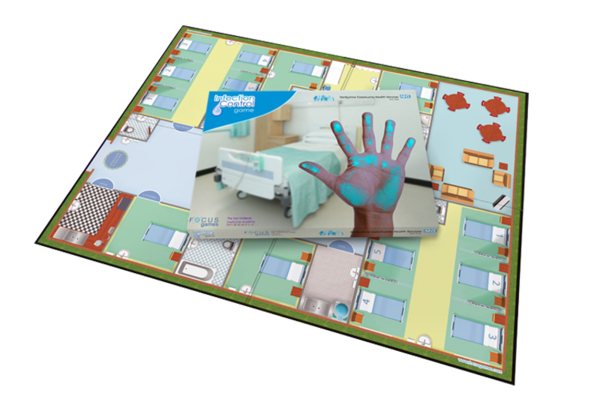 Price of The Infection Control Game:
£95.00 EXC Vat
6 - 14 players
60 minutes of play
No facilitator required
The game is very flexible and meets the needs of a modern organisation. It is in effect a 'pop-up workshop' that can be used anywhere at any time. The game can be used as an informal activity in the workplace, or as part of more structured training and workshops.
Each game contains a pack of scenario cards designed to stimulate discussions that raise awareness and improve care delivery skills around sepsis. The scenario and question cards vary in complexity which allows you to design each game to match the competency levels and needs of the players.
Ready to buy The Infection Control Game?
Or perhaps you'd like to get in touch?